LED LIGHT UP BRACELET LED BRACELET NEW PARTY CUSTOM HOT SALE LED GLOW PLASTIC HAPPY BRACELETS FOR PARTY FAVORS TOYS
Quick Details:

Event & Party Item Type:

Party Decoration

Occasion:

night up

color:

Red / orange / yellow / Green / blue

material:

plastic

weight:

20g

Usage:

party use

size:

Total length: 21.8*2.1cm/ mirror: 4.2*3cm

Packing:

1 bags

Battery:

3*AG3 batteries

Texture of material:

ABS/electronic originals
Adults and children can be used.
Flashlight bracelet is a good toy for gathering, birthdays, wedding and concerts. There are all kinds of styles and shapes, can emit a dazzling flash in the darkness is 100% to attract other people's eyes! Use one at weddings, birthdays, friends'parties, concerts, parties, KTV and other occasions. The atmosphere is very warm, far better than the effect of roses and other accessories!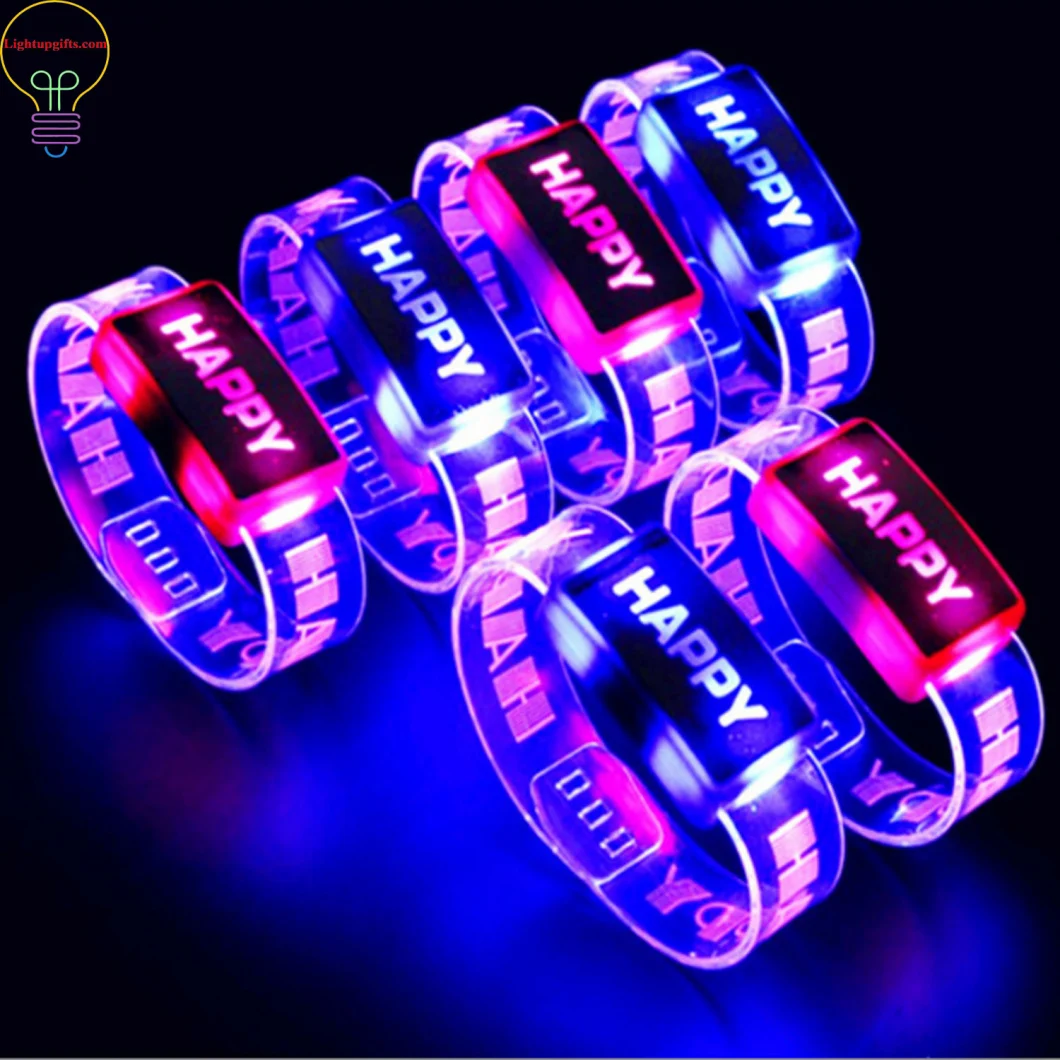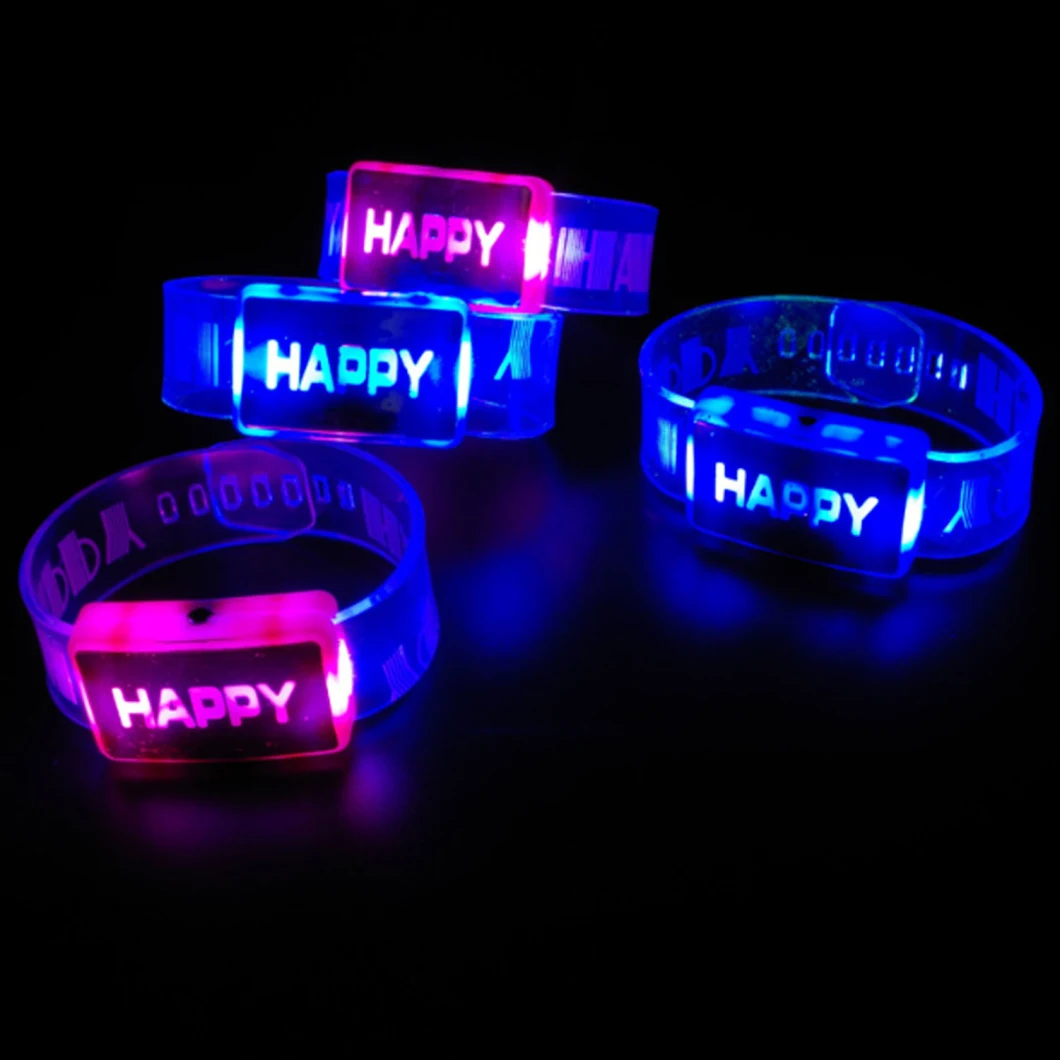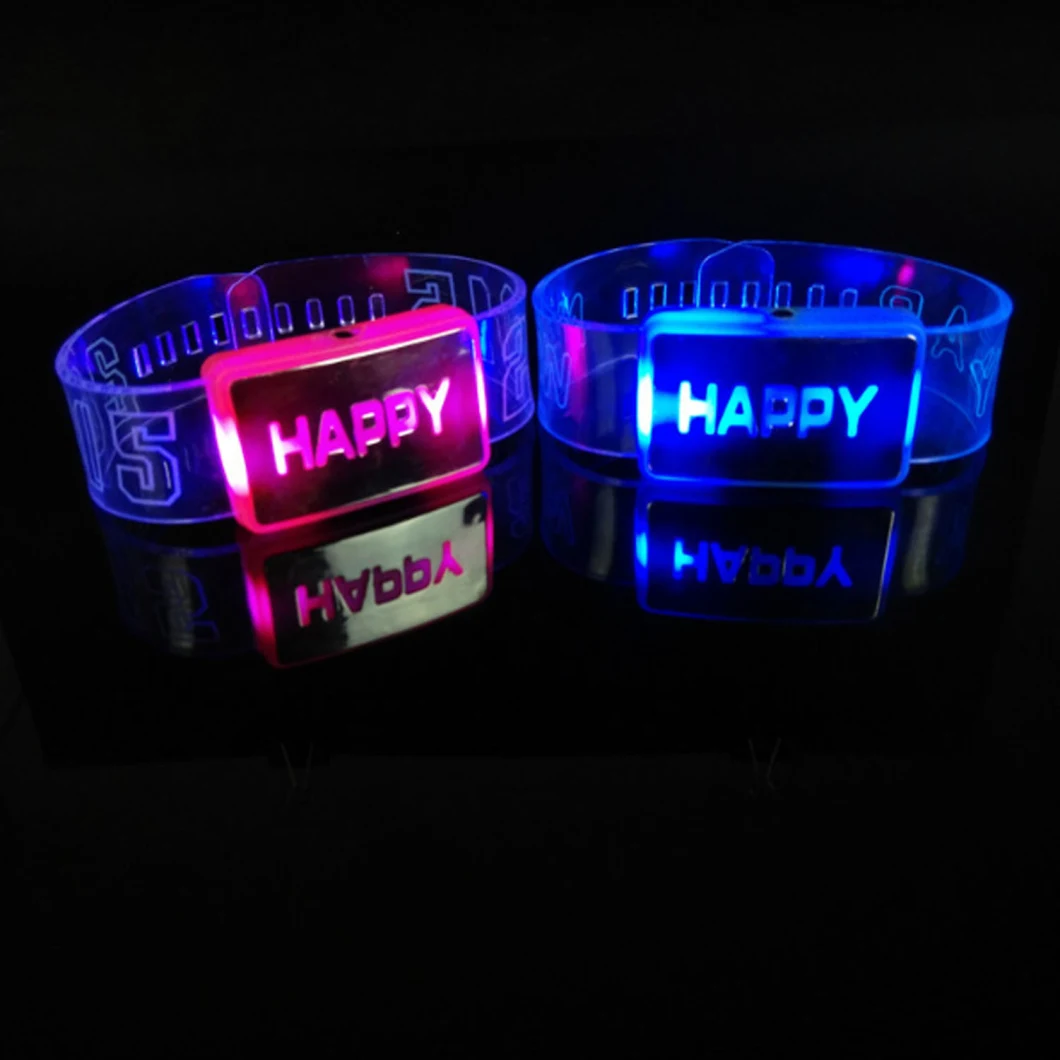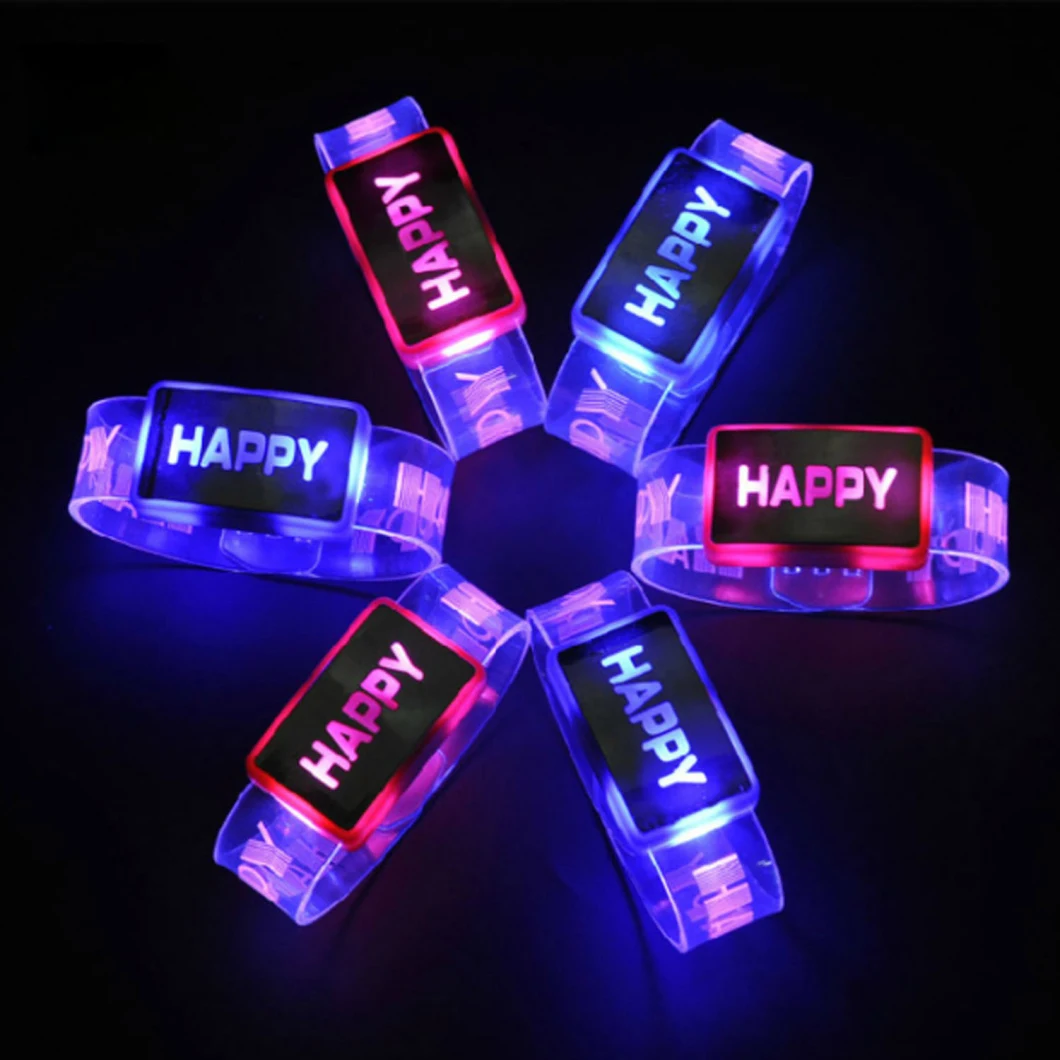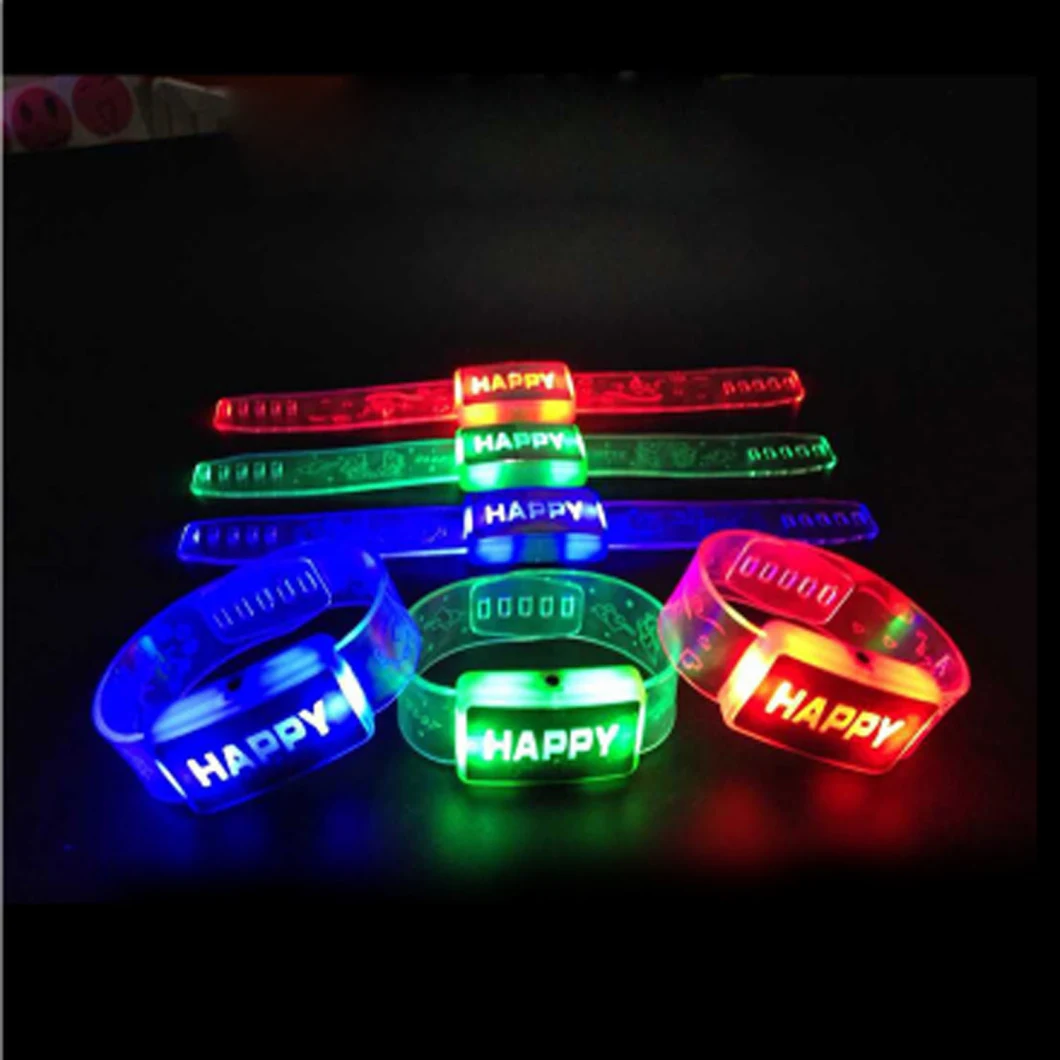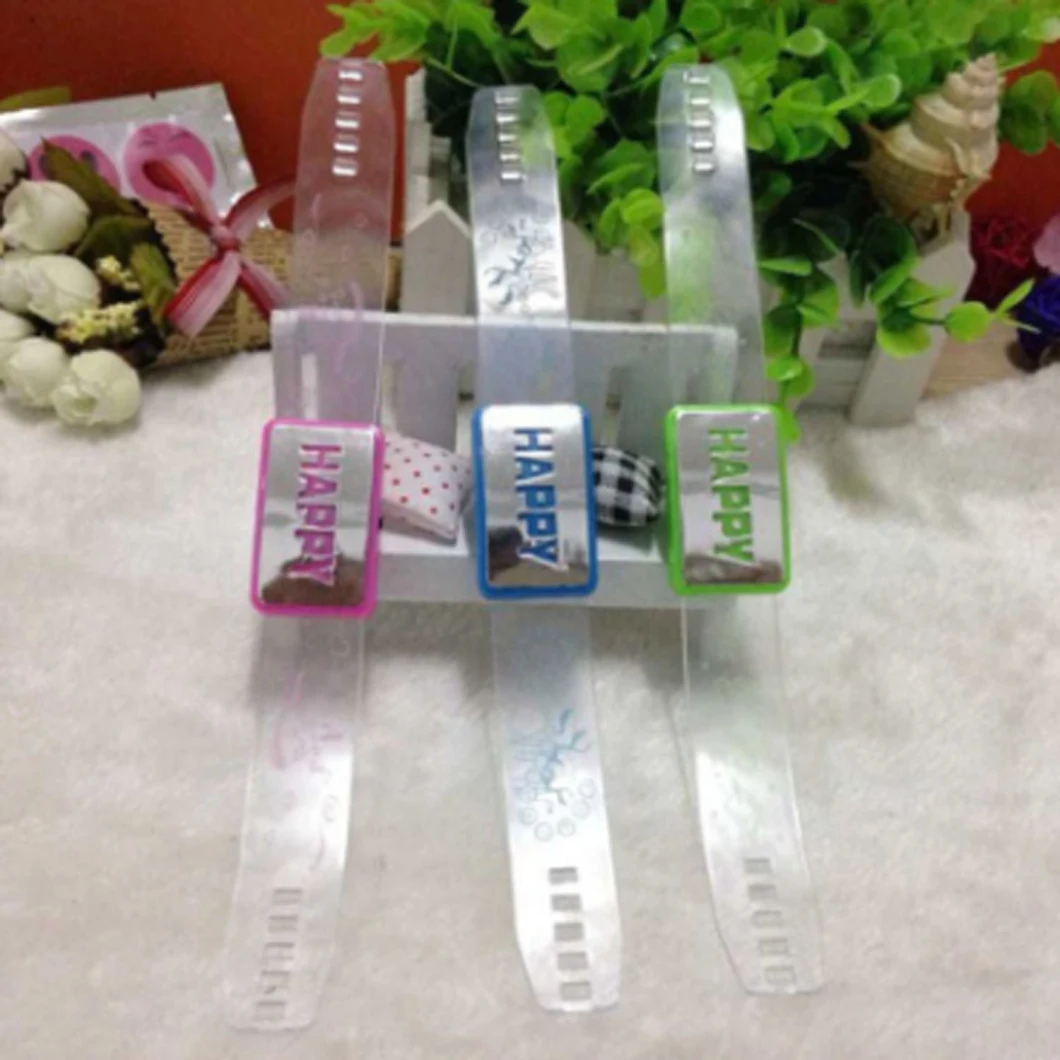 Promote interaction and enhance the atmosphere of joy.
Night movement safety, a key control, simple and convenient operation.
High quality environmental protection material, bracelet wrist strap is made of acrylic, convenient to wear and transparent.
Multiple use, can be used for concerts, annual meetings, night running, bars, night activities.
Customizable style