SAFE AND NON-TOXIC: Premium quality, Non-Toxic and CPSIA Compliant, suitable for adults and kids, ages 3 and up.
One box contains: 50 8" glow sticks, 50 bracelet connectors, 3 triple connectors, 5 ball& flower connectors, 5 sets glasses accessories, 3 butterfly connectors. A building instruction is included.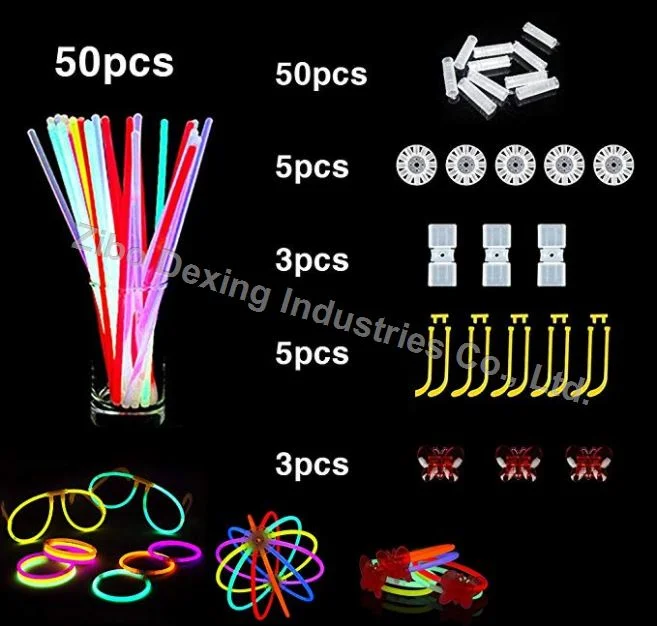 ECO-FRIENDLY: They are degradable and recyclable, it's good for environment. Let's make the earth clean and beautiful together!
LONG LASTING: Glow-in-the dark for 8-12 hours, 5 vibrant colors: Yellow, Red, Pink, Blue and Green. All Brand new & fresh from factory.
MULTIPURPOSE: Perfect for parties, Halloween, rave parties, weddings, camping trips, bars, concerts, music festivals and more.
MORE FUN: They're not just glow sticks, You can make glow necklaces, glow bracelets, flower balls, luminous glasses and Triple/Butterfly Bracelets with the connectors included. Also great gift for developing children's intelligence and improve their practical and creative skills.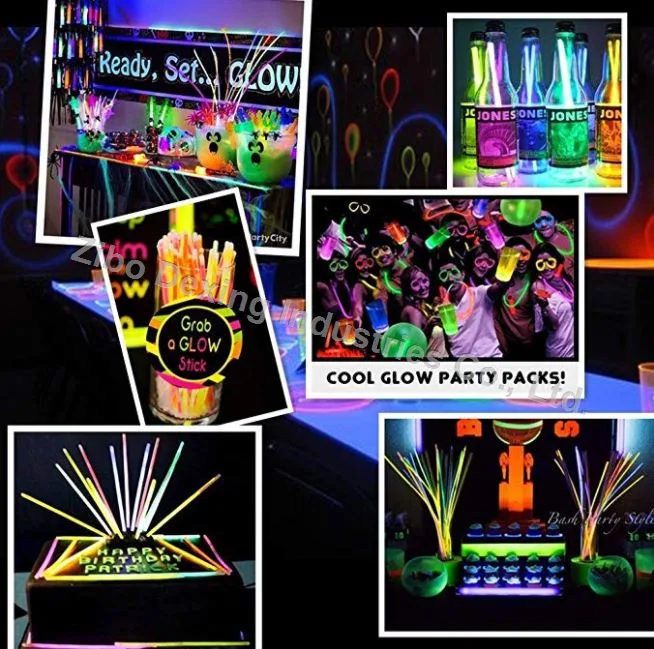 For Many Occasions
The glowing of these glowsticks lasts for 8-12 hours, which fits concert, birthday party, and many other celebrations for adults and children. Play some DJ music, get some drink, and wave the glow stick in the party scene; these amazing glowsticks can make your party more interesting than you expected!

Good Quality
These glow sticks are firm and unbreakable. These glow sticks are made of safe material, which is suitable for children to play, and can be used as party supplies for birthday, Easter, or a special moment that calls for a great and inexpensive gift; the receiver will love this glowstick set.

Style? Many Styles!
There are endless uses for glow sticks, and anyone of any age or gender can have fun with such versatile toy. Change these glowsticks into different shapes, such as glasses flower, ball, and bracelet; there would be tons of shapes and patterns waiting for you to explore. Use your imagination to try out some glow stick hacks!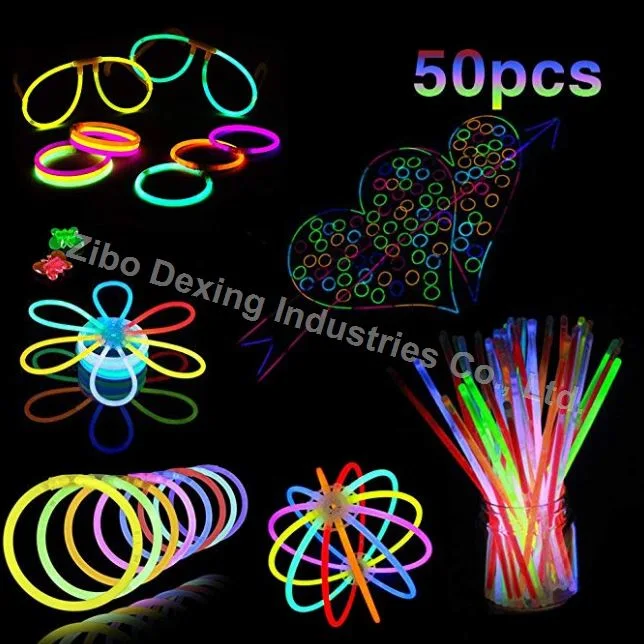 Easy-to-assemble
Bend the glow stick once, hit it hard, and shake it, wait and see it light up. Connect the two ends of the stick with a connector. A bracelet is finished within a minute. Kids are going to have a blast making various things out of the glow sticks with connectors at Easter. Have a glow in the dark Easter egg hunt and with necklaces!

Dexing Glow
---------------------------------------------------------------------------------------------------------------
(1) We know Glow Product more! We can manufacture the glow products with your specific requirements! We have professionals for Glow Products over 20 years.
(2) R&D and design capability. We can OEM Glow Products for you!
(3) Powerful production capacity. We can supply up to 10 million pieces glow sticks every month.
(4) 100% QC. Before the goods leave the factory, our inspection personnel will make the spot inspection of every batch of production.
(5) High performance price ratio. If you only care about the low price we can also do it.
(6) Certificates of import and product standards for Europe, the United States and every main country in the world.
(7) Purchase product liability insurance for customers for providing protection for the ultimate consumer.
(8) Providing rapid and accurate service. Please don't hesitate to contact us if you are in need of any assistance.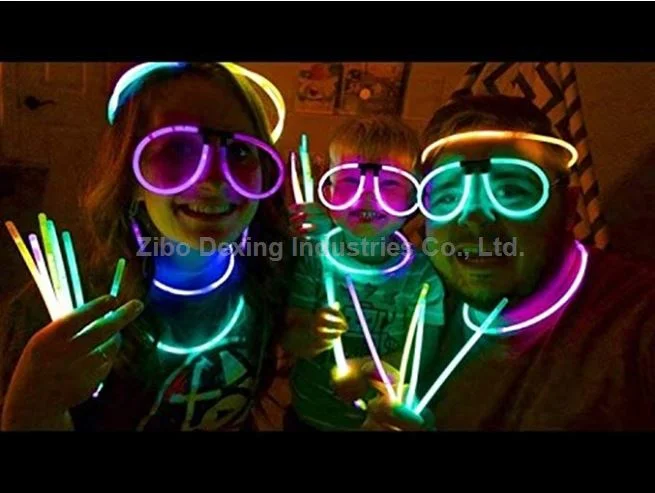 Customers' satisfaction is our great motivation! If there is any question, please feel free to contact with us at any time. We are sincerely looking forward to establishing a reliable business relationship with you in the future.