Giant LED Light Inflatable Cloud Balloon For Event Decoration
Specification
Size

Customized

Material

0.18mm PVC or customized

Logo Printing

Digital printing, silk printing or hand painting

Color

White, yellow, blue or customized

Logo

Can be customized

Shape

Customized shape

Filing Gas

Helium / Hydrogen / Normal Air

Accessories

Repair kits with patching material and ropes.

Packing

Strong PVC bag or Export carton

Features

Weather-resistant, waterproof, fire-resistant, lead free, UV protective

Usage

Advertising, sport, exhibition

Payment

T/T (Wire Transfer), Western Union

Guarantee

Each inflatable be tested at least 2 days to ensure the quality before shipping

Features

1. Strength , Durability , Longevity.

2. One of the longest, extensive & comprehensive warranties in the industry.

3. Built to withstand commercial use like rentals.

4. Easy inflate, deflate and store.
Product Details
1).Materials and Colors:
PVC materials: Weather-resistant, waterproof.
Color: We can make full color digital printing and the pantone colors is available.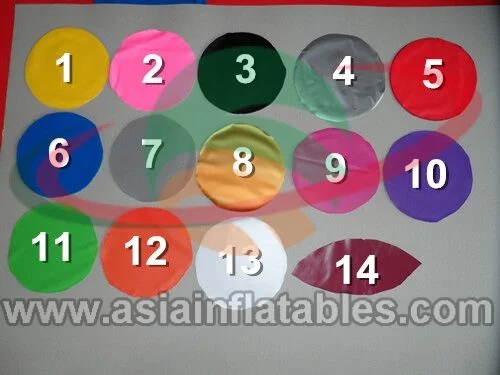 2).Production technique and machine: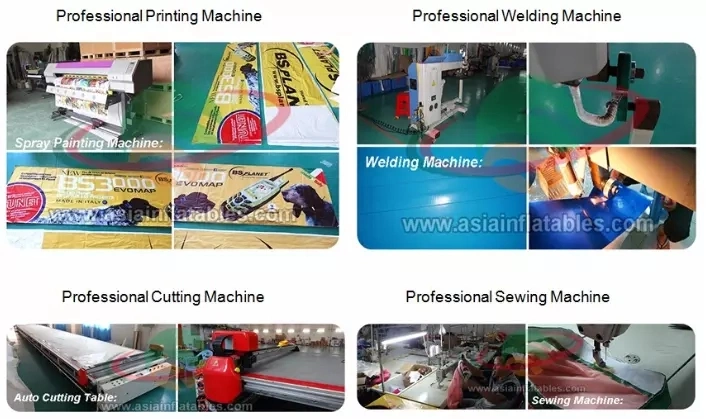 3).Products on display:
We can do different shape, size, color and printing, welcome custom design .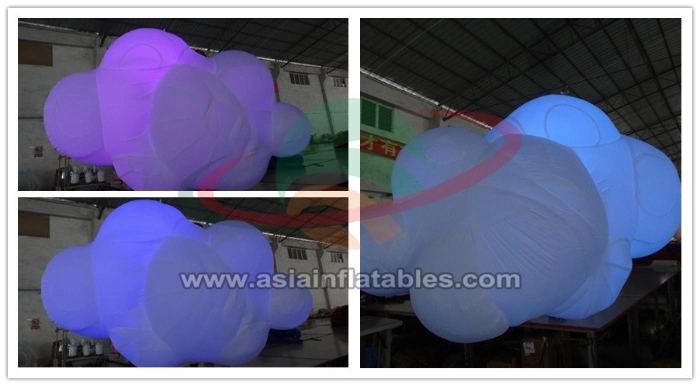 4).Valve and Rope details:
The hose or vale are made for filling gas. To keep the beautiful look, valve is the popular choice.
Rope use for linking with secure object on the floor, fix it on the grassland or fasten it to the anchor on the bank to keep the balloon steady. And sometimes the balloon can also place at ground by connecting with sandbag or water bags.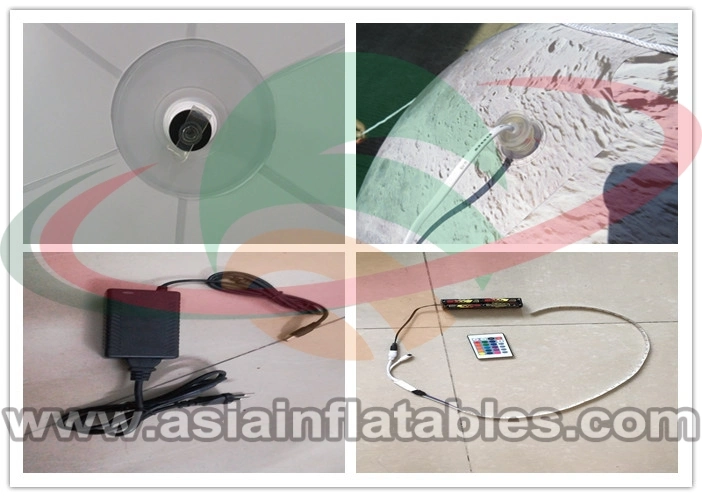 Certificates: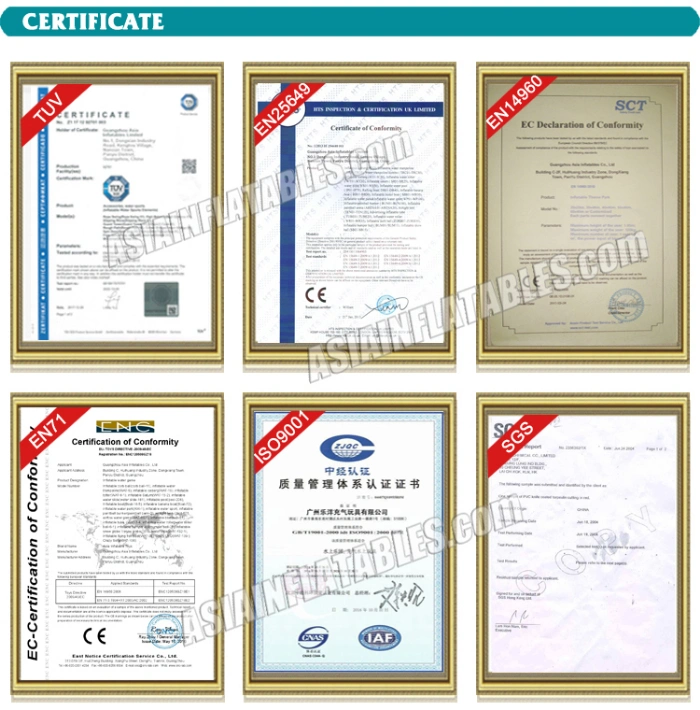 Installation
1. Spread the balloon at the ground (avoid the sharp things that can tear the item)
2. Inflating the balloon by connecting the hose, fill the balloon until the walls are fully expanded to about 95%, no more.
3. Once inflated make sure you immediately put the pressure relief cap on so that no extra air escapes.
4. Then adjust the position and height of balloon, avoiding the sharp branches, high tension lines, or any other object.
Packaging and shipping: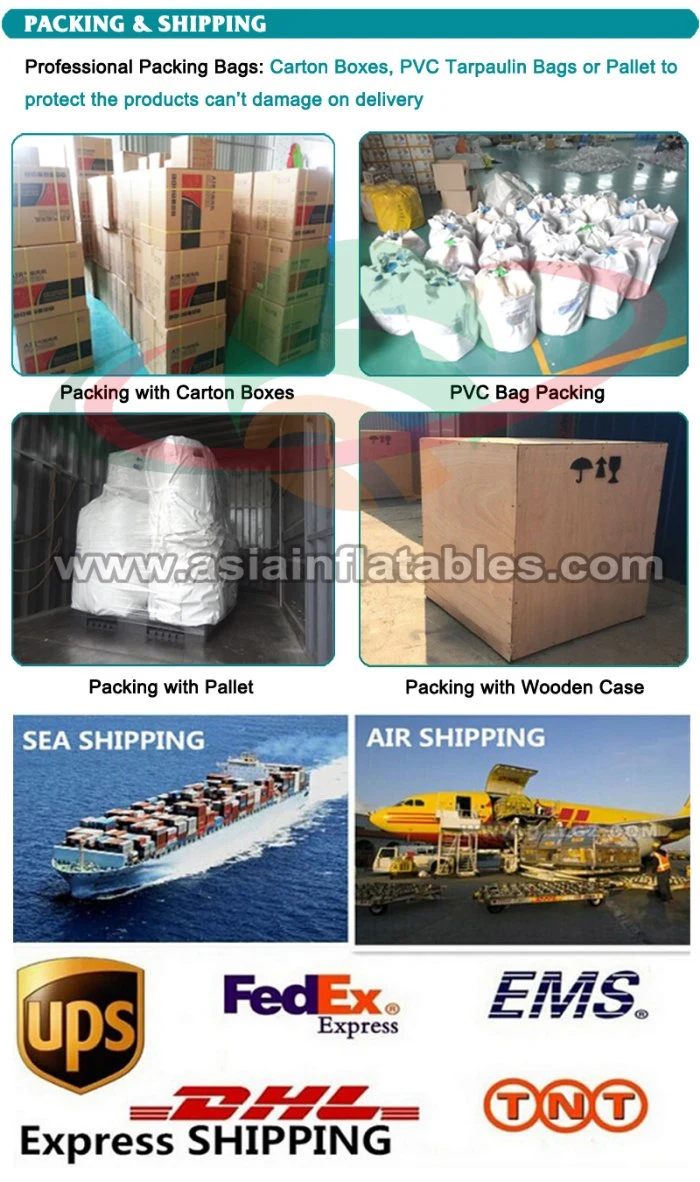 FAQ
1. What kind of material is used to make the balloon?
We use PVC, which is the better and waterproof material.

2. What are the balloon filled with?
Helium, Hydrogen or Normal Air, but the Helium is the best choice, which is much lighter and safer.

3. Will the balloon be affected by changing climatic conditions?
The balloons can withstand winds up to 20Kmph and can be hoisted in all seasons. The weather condition will affect the helium, which expands in heat and contracts in cold weather.
4. Can we move the balloon frequently?
Yes, you can shift the location of the balloons, they can last up to 3 years for the proper maintenance.

5. Can we use Helium Balloons in rain or in wind?
Yes, our PVC material and workmanship is waterproof, and we make attached harness lines and tether line for you to tie for stability. And anyway, please use depending on actual environment.

6. How maintain and store the helium balloon?
With proper care, handling, your inflatable should serve you well for an indefinite period. To clean, use warm water with mild detergent and a soft cloth. Dry it completely using another soft cloth. If the inflatable is not going to be used for several days, make sure that it's clean and dry before storing in protective bag.

Company Information: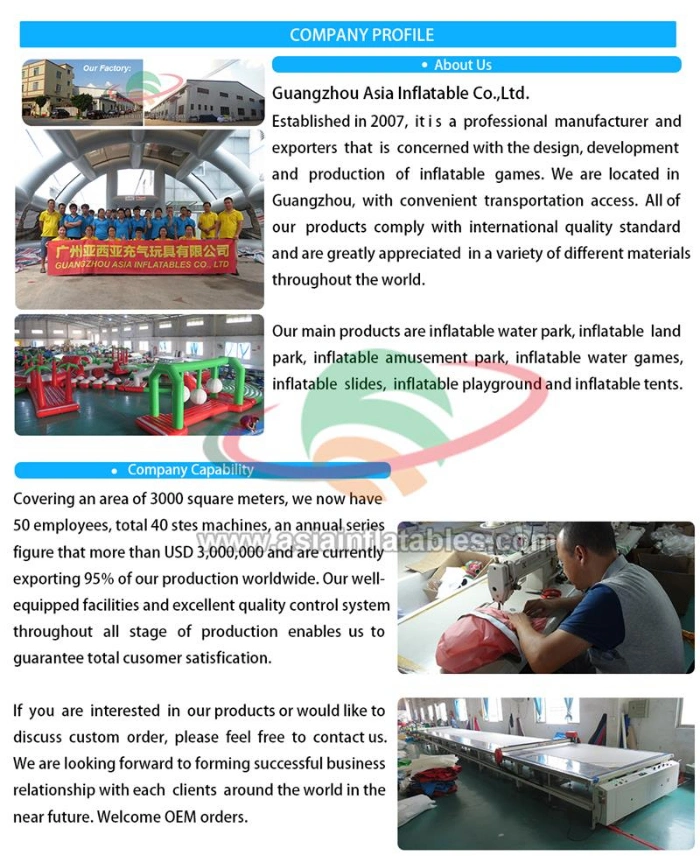 Exhibition: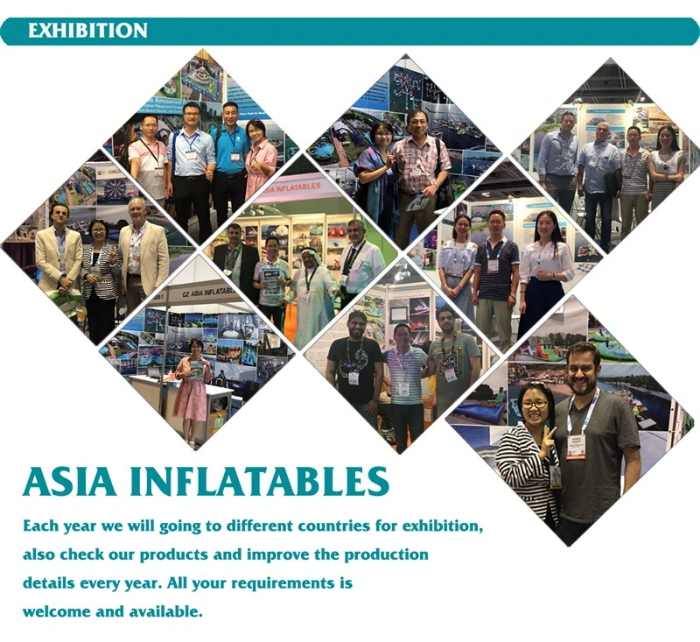 Any interests or questions about our inflatable helium balloon, please feel free to contact us!